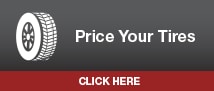 Your tires are under a lot of pressure.  The right tires not only help contribute to your vehicle's handling and performance, but can also impact fuel efficiency and safety as well. If your tires are showing signs of wear, you can get exact replacements for the original tires at a competitive price at Janzen Toyota Service Center conveniently located in Stillwater.

Our factory trained and certified Toyota technicians will ensure that your tires are mounted, balanced and inflated to match your Toyota vehicle's specifications.
    
View our competitive tire prices by clicking on the "Price Your Tires" button to the right and simply provide your vehicle information and the tires that you are interested in. Contact us at (405) 372-4550

We Sell Tires!
Let us help you put the correct tires on your Toyota
We carry or can get all major brands of tires to fit your Toyota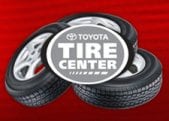 Ask our Parts Specialist for specific tire information for your Toyota.
Offer expires
: 03/31/2023